Did you recently purchase a home and would like to make changes to your home?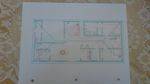 Do you require assistance in the remodeling and floor plans of you new home but do not know where to start?
Let us at Dalrio Arch work an affordable business plan for the remodeling of your new home. We can assist you with the advice of which materials to purchase, which designs will work for you. This will be a professional design for you to submit to any architectural company or firm to submit to the city for approval.
Check us out at http://www.dalrioarch.com/apps/photos/ or email us at [email protected] for a free consultation. Thank you